Ocean Survey Data Management and Analysis Software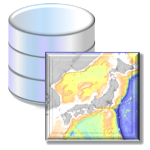 OHTI Visual Web
 About OHTI Visual Web

 




 

Register the vast data of marine research and extract data with smooth and quick search on WebGIS.
Uniform management of various analysis data, such as data of marine survey data analysis  package OHTI-SoundPro.
Various search methods, such as attribute information, waters information, or file paths.

Operation screen

 that is 

easy

 to 

understand intuitively.
---